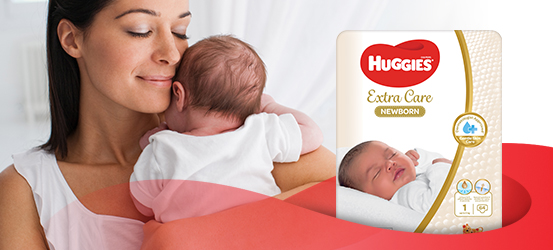 Huggies® Extra Care Newborn
Mom's 1st choice for gentle protection
The Huggies® Extra Care Newborn range provides our very best skin care and protection. With a unique runny poo pocket at the back of the diaper for extra leakage protection, and soft pillows that absorb runny poo in seconds.
Read More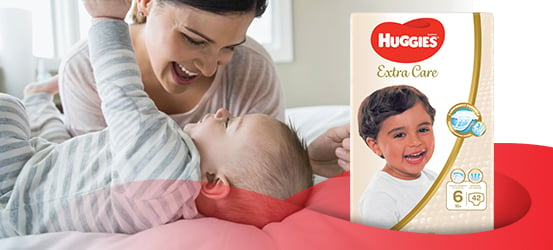 Huggies® Extra Care
Extra Care & Comfort
Huggies® Extra Care diapers are anatomically shaped to fit comfortably and feature the much-loved stretchy waistband and fasteners that allow you to secure the nappy snug and comfy on your baby. Huggies® Extra Care diapers are dermatologist approved and hypoallergenic with unique soft pillows absorb in seconds.
Read More